"Catch The New Wave In Social Media Marketing And Get New Leads & Sales Every 10 Seconds!"
Dear Entreprenuer

As online marketers we are always looking for new venues to capture a new audience to not only brand our business but to get new leads and sales as well.
How would you like to tap into a literrally almost virgin territory with one of the fastest rising social media networks that most marketers aren't using because they don't know how?
In addition to that you'll be branding your business for well into the future with an audience that for the most part is being ignored by 99.5% of all online marketers.
Sound too good to be true?...
...well it's not. Read on to find out how you and your business can be a part of this rising start social network and the untapped market that is using it every day more than they are Facebook.
Introducing....
Currently with over 700,000,000 users and growing by 100,000,000 every month Snapchat is the fastest rising social network that is soon to surpass Facebook's userbase in just a few months.

In fact, Facebook was so impressed by this phenomenon of growth they offered to buy out Snapchat for $3 Billion and
the Snapchat owners turned them down!
So just who is this market sector that most all marketers are ignoring?
And guess what...these people are interested in the same products and services that all other age groups are....

The problem is that most marketers don't know how to capture their attention to present their offers to this age group.

That's where Snapchat has made this possible for you and as easy as tapping a button on your smartphone or tablet and hitting send.
Here is what you'll learn from Snapchat Profits....

Why Snapchat and how your business leaving money on the table by not being a part of this exciting and growing social network

The simple formula for success in branding and making sales with Snapchat - apply this formula and you are guaranteed to get results

The different ways you can make money with Snapchat, some marketers are making $100k/mo with just one of these methods

How to build your audience on Snapchat, this is the one thing that marketers understand the least. Get it right and your business will become viral in no time

Tips on creating content that your audience is anxious to not only view but share with all of their other Snapchat friends

So look if you have products or services in the health, wealth, relationship and even the make money online niche then this is your perfect opportunity to target a new and growing audience with minimal effort.

Best of All This Market Is Perfect For Any Ecommerce Store

Fashion, Jewelry & Sunglasses Are Always Popular With Millenials!
But more than this you are going to be branding YOUR BUSINESS as the go to website with this market sector that will benefit you for years to come. Can you really afford to ignore Snapchat any longer?

You can get instant access to Snapchat Profits today for an introductory price of less than the cost of a bagel (which by the way is another HUGE niche with millenials).
Get Your Copy of Snapchat Profits Now
By Clicking The Button Below
Our 100% Risk Free Satisfaction Guarantee

Now you can test drive our Snapchat Profits product with NO RISK!

That's right folks. We know this offer wouldn't be complete if we didn't take 100% of the risk away from your purchase.
We do not have to do this as we are very confident that you will love this product and it will be able to quickly point you in the right direction to start branding and building your business with Snapchat right away as quick as possible.
When yo invest in this product today you'll be covered by our 30 Day No Questions Asked 100% Refund if at any time during the first 30 days of your purchase you feel you didn't get value from Snapchat Profits all you have to do is ask and we will refund your money right away.
It's as simple as this, we want you to be pleased with your investment and our products. If you aren't then we'll gladly refund your money with a smile!
Get Your Copy of Snapchat Profits Now
By Clicking The Button Below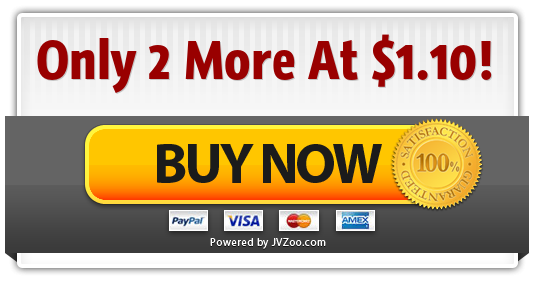 To your Snapchat marketing success,